5 Oct 2017, Kathmandu
All the members of Satori Manaslu Expedition Autumn 2017 Team successfully climbed the world's 8th highest peak on 29 September 2017. The successful expedition campaign was lead by Jitesh Popatlal Modi, an Indian Citizen.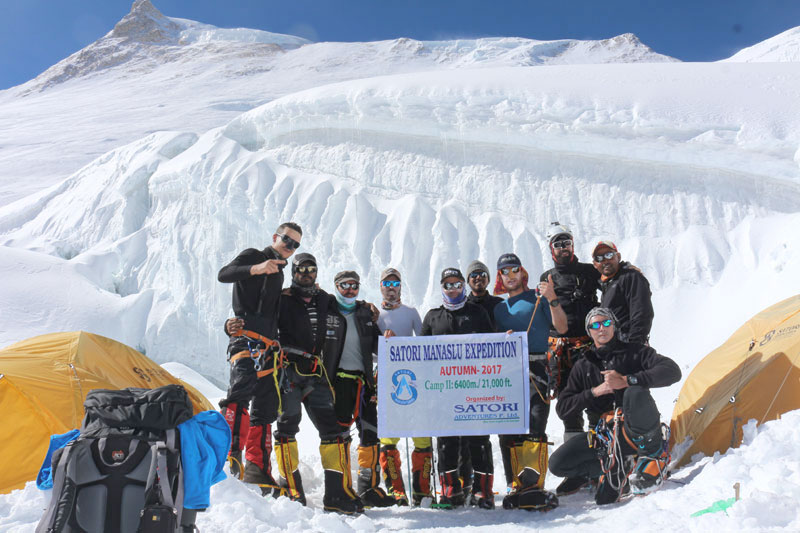 According to the Managing Director of Satori Adventures Mr. Rishi Bhandari, "The summit members of the climbing are Jitesh Popatlal Modi – India, Madalina Tamina Condrea – Romania, Brian David Glen Bethell – Canada,  Nadav Ben Yahida – Israel, Laurent Perruchon – Italy, Riccardo Bergamini – Italy, Scham Abhay Sigaonkar – India, Gogdan Velev – France, Alessandro Corazza – Italy, Sergio Zigliotto – Italy, Catalina Quesada Castro – Spain, Yasuhi Kawahara – Japan and Bibek Pandey – Nepal".
There are altogether 16 Sherpa guide as a climbing supporter. Satori Management congratulates all the team members for the grand success over the Mount Manaslu [8,163 meters (26,781 ft) ].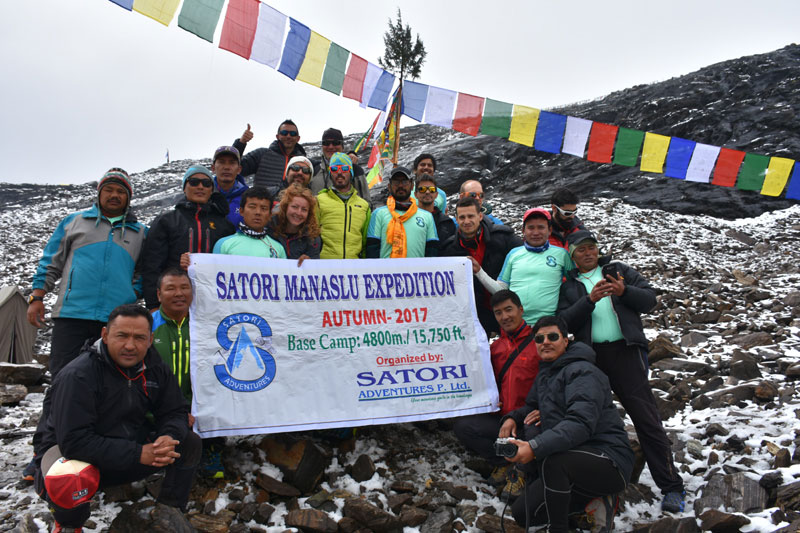 Satori Adventures regularly operating Manaslu Expedition for autumn, spring and frequently in winter season.