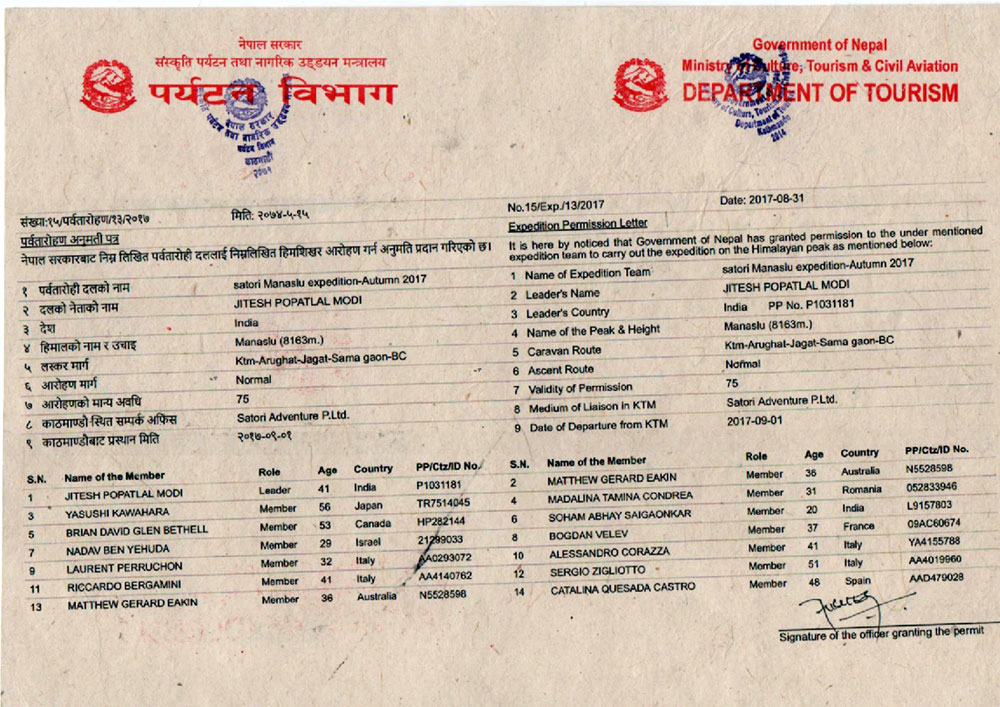 Satori Manaslu Expedition Autumn 2017 Team departed from Kathmandu to Mount Manaslu on 10th September 2017. The expedition Sherpa teams were already reached at the base camp of Mt. Manaslu on the overland trip which was departed in 1 September from Kathmandu.
According to the Managing Director of Satori Adventures, the remaining climbers and climbing guide were flown to Sama Gaun on 10 September 2017. This climbing team has 13 international climbing members and 16 Sherpa guide for this season. The climbing team is lead by Jitesh Popatlal Modi, an Indian Citizen for this season. Other climbers from Japan, Australia, Italy, Romania, France, Spain, Canada, Israel and India are climbing together with experienced climbing staffs of Satori Adventures.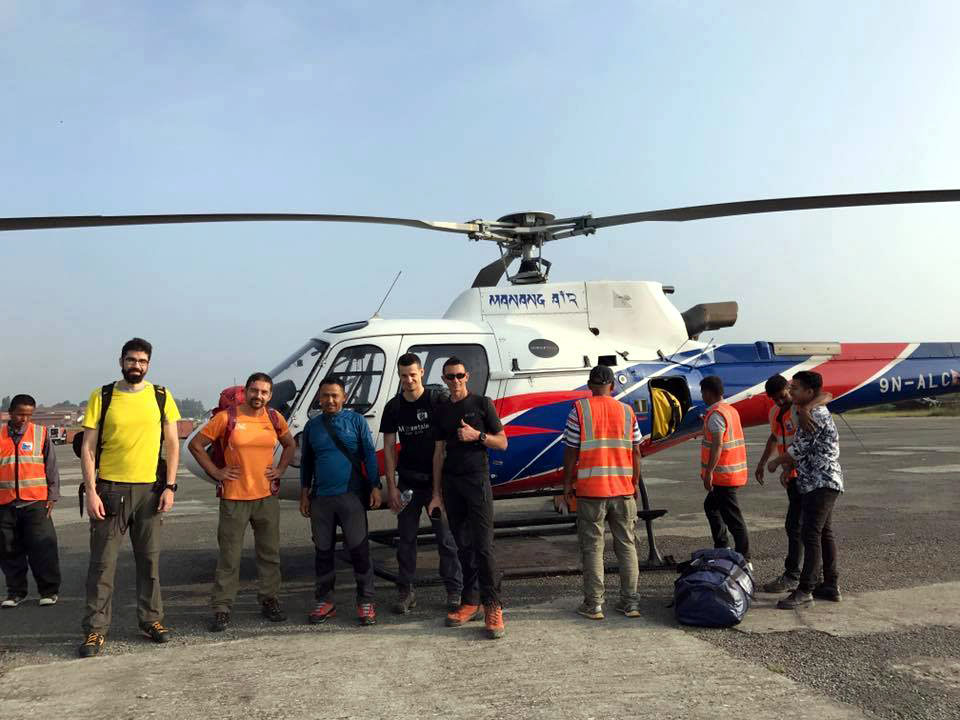 For Autumn season of 2017, Satori has other climbing teams to 7000 meters and 6000 meters peaks which are close to departure from Kathmandu, Nepal.